Overview
The VitroINK 3:1 Mixing Component Kit includes a 3 mL syringe, connector and mixing head to replace the one-time-use components in the full VitroINK Mixing Kit – Complete Pack (SKU: IMK00-1) for 3:1 VitroINK and cells mixing.
This package is sterilized and disposable for one-time use.
Kit Contents & Specifications
Disposable mixing kit components for VitroINK kit:
(1) 3 mL syringe
(1) connector and tubing
(1) mixing head
Sterile
Use for 3:1 mixing ratio
Ships room temperature. Store at room temperature.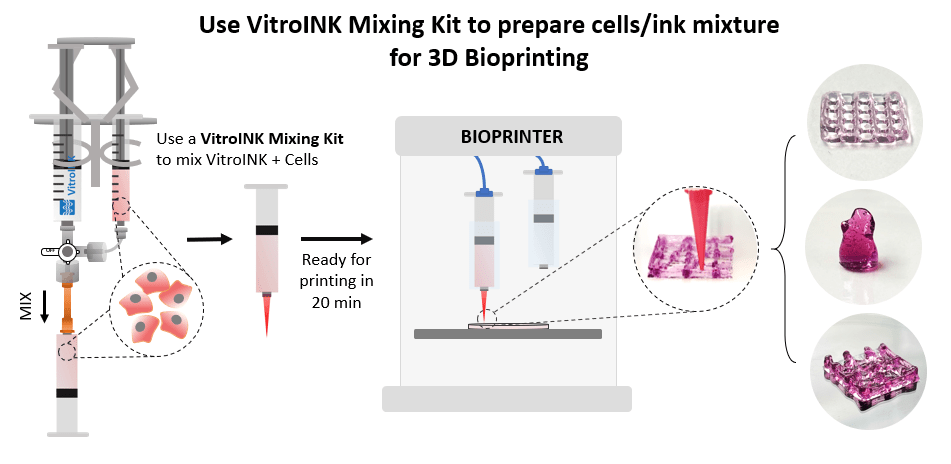 Handbooks and Resources
Product Documentation