Handbooks and Resources
Video Protocols & Demonstrations
Data and References
Cell Type Behavior Reference Table – VitroGel MMP
Multiple examples of immobilized, conjugated MMP substrate peptides in hydrogels in different tissue and cell type. MMPs activity is critical in remodeling the extracellular matrix. Hydrogels with MMP substrate peptides incorporated allow for the study of MMP activity in multiple cell types.

Figure 1.  Rheological properties of VitroGel MMP with RPMI medium.
A) The gel formation curve after mixing with RPMI medium. VitroGel MMP was diluted at 1:1 and 1:3 (v/v) with VitroGel Dilution Solution (Type 1) and then mix with RPMI at 4:1 (v/v) ratio; B) The gel strength after 24 hours incubation. The hydrogel was prepared according to the user handbook at 1:0, 1:1, and 1:3 dilution ratios, and incubated at 37°C CO2 for 24 hours before the rheological test. (10 ~ 4000 Pa of G' of regular products at dilutions. Customized high concentration product to reach over 20K Pa)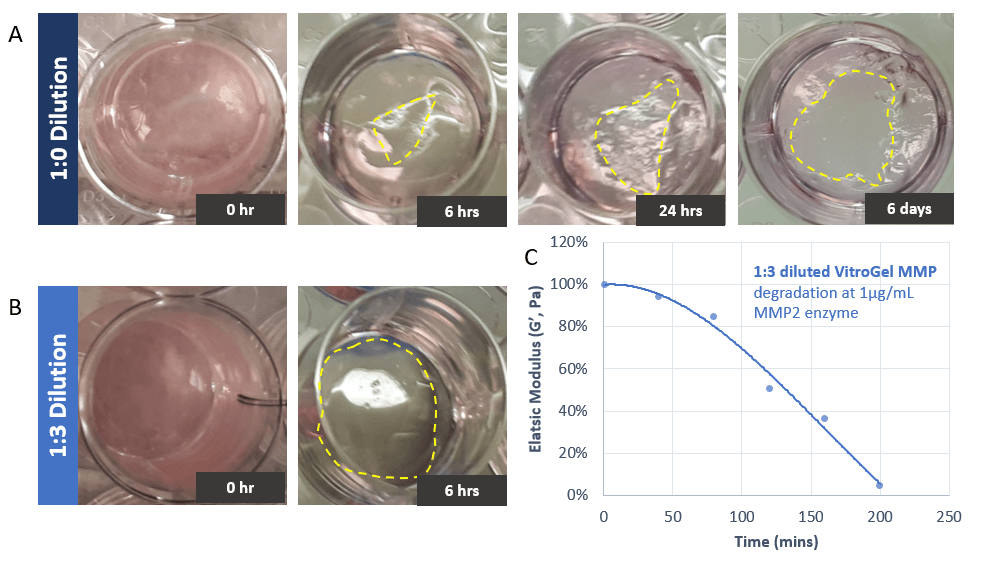 Figure 2. Degradation of VitroGel MMP gel with MMP2 enzyme.
A) The hydrogel was prepared without dilution (1:0 dilution) and incubated for 24 hours before adding MMP2 (1 µg/mL) on the top of the hydrogel. The plate was incubated in a 5% CO2 incubator at 37°C and was shaken using an orbital shaker at 40 rpm. The hydrogel obtains a heterogenous consistency after 24 hours and by day 6, the entire middle section appears degraded.  B) The 1:3 diluted hydrogel was prepared with VitroGel Dilution Solution and incubated as 1:0 diluted hydrogel. The hydrogel appears to have completely dissolved after 6 hours after exposed to MMP2 enzyme. C). The rheological data shows a rapid decline in the elastic modulus of the 1:3 diluted hydrogel over time after adding MMP2 enzyme. The gel was almost completely degraded by the enzyme after 200 mins. The test result demonstrates that VitroGel MMP undergoes an MMP-sensitive degradation. The higher the dilution of the gel, the faster the degradation process.


Figure 3. 3D culture of glioblastoma cells (SNB 75) in VitroGel MMP.
Cells were cultured with 1:3 diluted VitroGel IKVAV according to the user handbook (50% FBS was used to prepare cell suspension to achieve hydrogel with a final 10% FBS concentration)..
References/Publications